Companies who have over and over proved their products' quality and gained customers' loyalty, don't slow down with the efforts to do more and better on social media. Being a startup you might not have the marketing budget of BMW and won't be able to pay Kylie Jenner for endorsement (and maybe it's for the best).
Focus on acknowledging and appreciating what you are and what you do have, instead of dwelling on what you don't. The only thing you really need is creativity, and if you're stuck with deciding on your next move, it's time to go get some inspiration from the big brands.
Image quality is the key.
Underestimating the importance of quality in regards to pictures & videos which represent your brand is the greatest mistake most small companies make. Your revolutionary product won't ever be taken seriously if you shoot it on iPhone and post it with caption #nofilter. Leave that hashtag for crystal blue waters of the Caribbean.
Image of your product has to look better than the product itself. It has to be perfect. Quality images lift the brand perception. They show that you put a lot of work into everything you do, that you care and strive for more. They shape brand's identity. In customers' eyes quality pictures are equal to quality product.
By quality I mean not only using professional camera and suitable lens, but also creative aspect – background that makes your product pop, or gives it new perspective; story that you can tell by making your product move, or interacting with it; close-ups of the details; unexpected interpretation that reveals new ideas behind the brand.
Case study.
Let's take a look at the Instagram of the famous champagne Dom Perignon. 4 years ago they started with 324 likes on their first picture, now they have 433k followers with on average 7k likes under each post. They made it with just 663 posts. How? Each picture is stunning – carefully considered composition, light, framing, colour correction to achieve this stylish premium look.
They created a universe, center of which is Dom Perignon bottle, and made it bottle live its own life.
The bottle travels around the world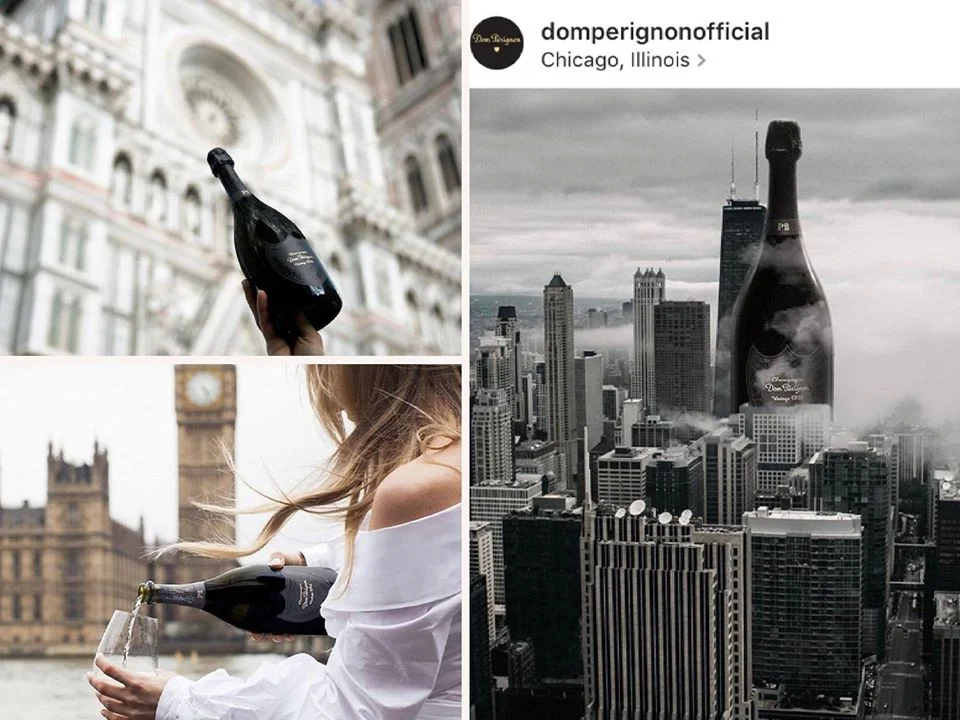 It flies
It swims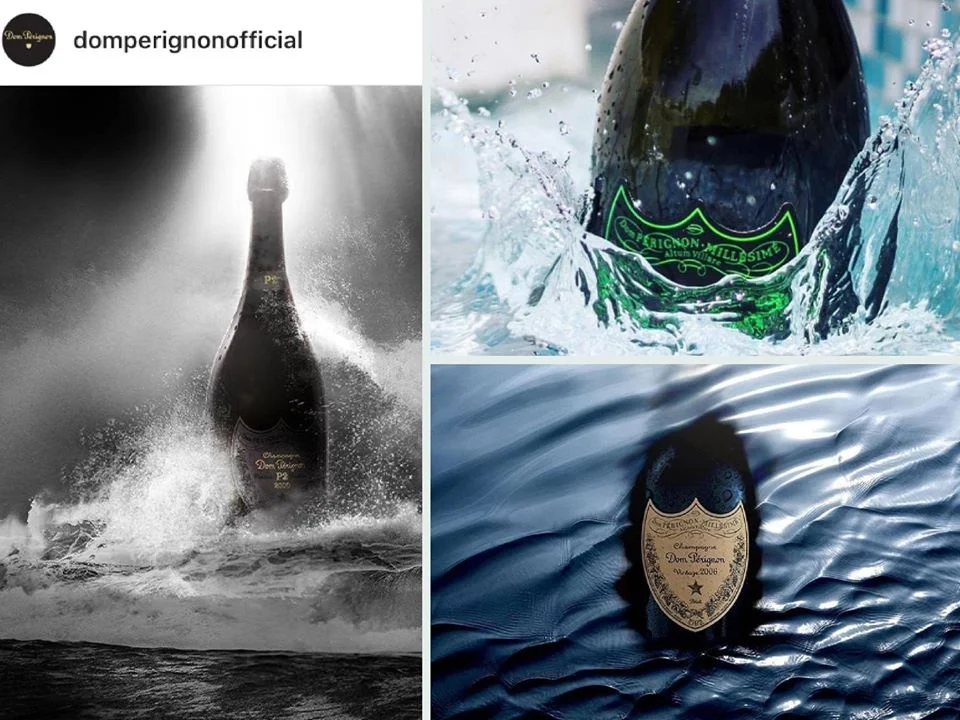 And transforms into whatever you can imagine…
Same bottle, similar angles, yet each picture is unique and incredibly creative. But most importantly, each one shows QUALITY. Quality in styling, framing, editing.
As a result, even if you don't like this champagne, these pictures make you want to follow its journey. And if you have never tasted it, they will most likely spark interest and desire to try.
Why? Because "wow" emotion caused by the spectacular image in customer's perception automatically links with the brand and the product. Simple, you make your client think your product is WOW just because its image is WOW. And that's what all brands aim for, right?
Let's sum up.
Quality picture means:
Professional camera and lens
Styling the product
Choosing the background that highlights the product
Choosing the background that tells a story
Framing
Zooming into the details
Interacting with the product
Bringing the product to life
Unexpected interpretation
Post-production: colour correction – all that has to be consistent and in tune with brand's story
Thank you for reading this post, and please let us know what you think below. If you want us to create photography for you, please contact us here.