Whether you are new to selling on Amazon, or you're an experienced seller, you should be aware of Amazon FBA refunds.
If you haven't heard of Amazon FBA refunds, you might be missing out on cash that could help your business thrive. So what are FBA reimbursements?
Though Amazon is an incredibly effective company, they still make errors, and when this affects your bottom line, it's called a discrepancy. This can take the form of lost or damaged stock as well as incorrectly charged fees.
When discrepancies happen, you are eligible to file for an FBA refund, recovering the lost money. However, if you do not file, or miss the deadline, this cash is lost to you and your business permanently.
Many sellers are unaware of the potential gains FBA refunds can offer, so learning about them can give you a leg up on the competition.
Let's take a look at how to get the money you deserve back in your pocket.
What Kinds of FBA Refunds are Available?
The first thing you might be wondering is what sort of situations merit FBA refunds. Though there are a variety of instances when FBA reimbursement might be needed, we'll focus on the following five categories:
Damaged stock
Returned stock
Stock thrown away or destroyed
Amazon fee overcharges
For sellers with some experience, GETIDA's Amazon FBA reimbursement solution will be familiar. As we review the different forms of Amazon FBA refunds, we'll see the advantages of finding a solid solution for your FBA refund needs.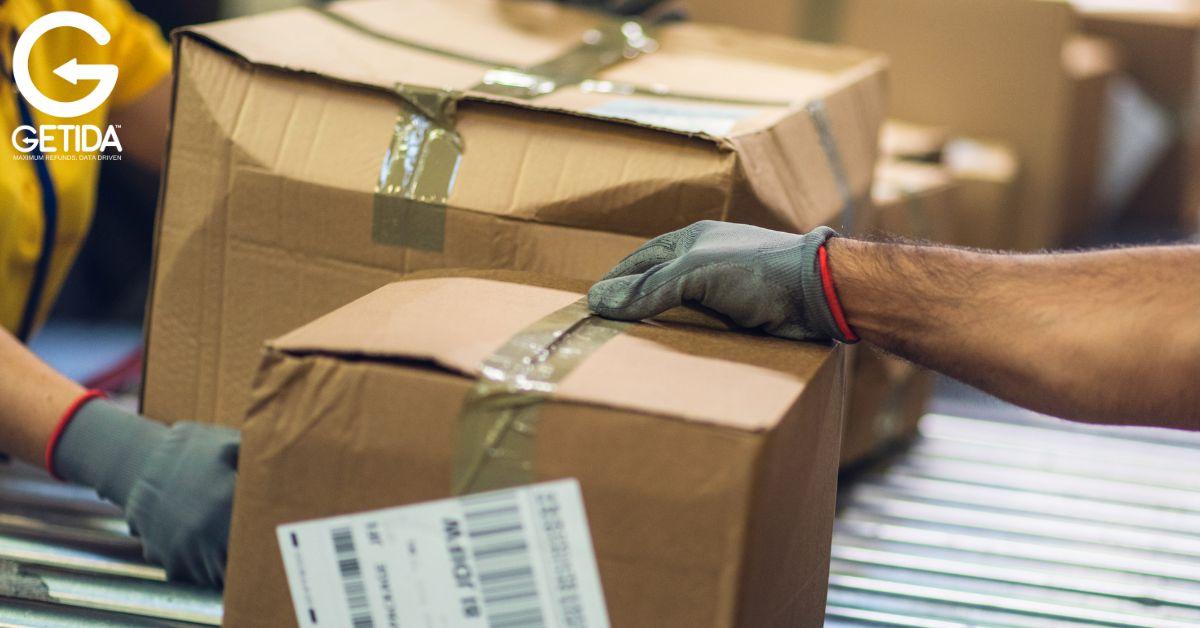 Damaged Stock
Given the scale of Amazon's operations, it comes as no surprise that inventory can occasionally become damaged. However, there are many stages of a product's journey when it might sustain damage including when it is en route to the FBA warehouse, or even when being shipped to a customer.
To learn more about whether your inventory has been damaged, look under the Damaged Inventory Report section of your seller central account.
In this report, you'll find any products that have been damaged on their way to Amazon's warehouse, during their time in the warehouse, or on their way to a customer. The Damage Inventory Report will also include any products that have been missing for 30 days or more.
Returned Stock
If you sell on Amazon, you are aware that returns are an inevitable part of life. What you may not know is that you could be eligible for FBA reimbursement for some returns and refunds.
The best way to find out if you could be receiving FBA refunds for returns is to perform an Amazon audit. There are several instances when you might be able to file for reimbursement:
Return overcharges: a customer was refunded more than they paid.
Returns past 45 days: a refund was granted to the customer, but the item was never received back at the warehouse.
Return reimbursement: a failure of a reimbursement to be granted.
Incorrect item returned: Amazon accepted a returned item despite it being the wrong product.
Returns past 60 days: Amazon decided to make an exception for a customer by awarding a late return.
Damaged item returned: a return was awarded, but the item was given back damaged.
You might look at all these scenarios and feel excited about all the FBA refunds you can claim, but remember, there is a strict timeline for filing for these reimbursements.
Stock Thrown Away or Destroyed
Some sellers do not realize that Amazon reserves the right to destroy stock without acquiring permission from the seller. This means you may not be aware when an item from your inventory is destroyed or thrown away for whatever reason Amazon deemed appropriate.
This means keeping an eagle eye on your inventory in seller central is absolutely essential if you don't want to lose out on destroyed products.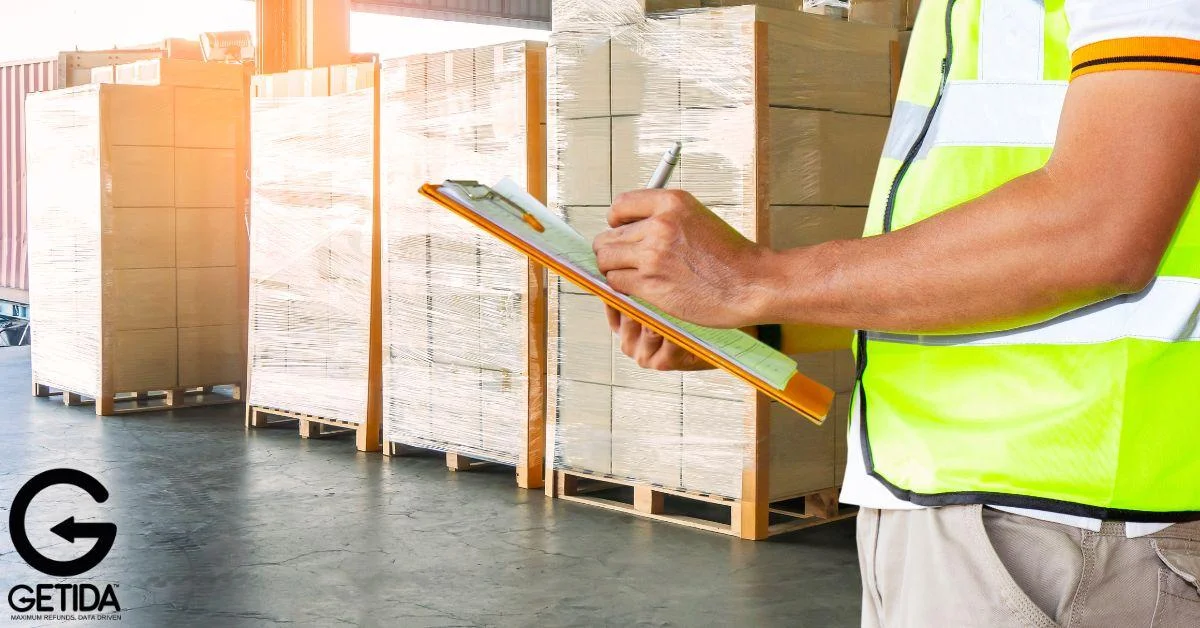 Lost Stock
No matter how carefully you plan, or how efficient Amazon's procedures are, losing stock is possible.
Though it's a disheartening experience, stock can be lost on its way to Amazon's fulfillment centers, in the warehouse, or even on its way to a customer.
Since lost stock is beyond your control, it's especially important to have an action plan in place for filing for FBA refunds. This is where GETIDA can step in to offer a comprehensive audit of all your account discrepancies over the last 18 months. This will save you the headache of tediously reviewing data and hoping you don't miss anything important.
Amazon Overcharges
Though Amazon is a well-oiled machine, erroneous FBA fees still happen.
There are plenty of opportunities for mix-ups including:
Weight and dimension errors
Commission fee errors
Storage fee errors
General shipping fee errors
When filing for FBA reimbursement for product measurement errors, it is particularly important to include the correct dimensions of your product.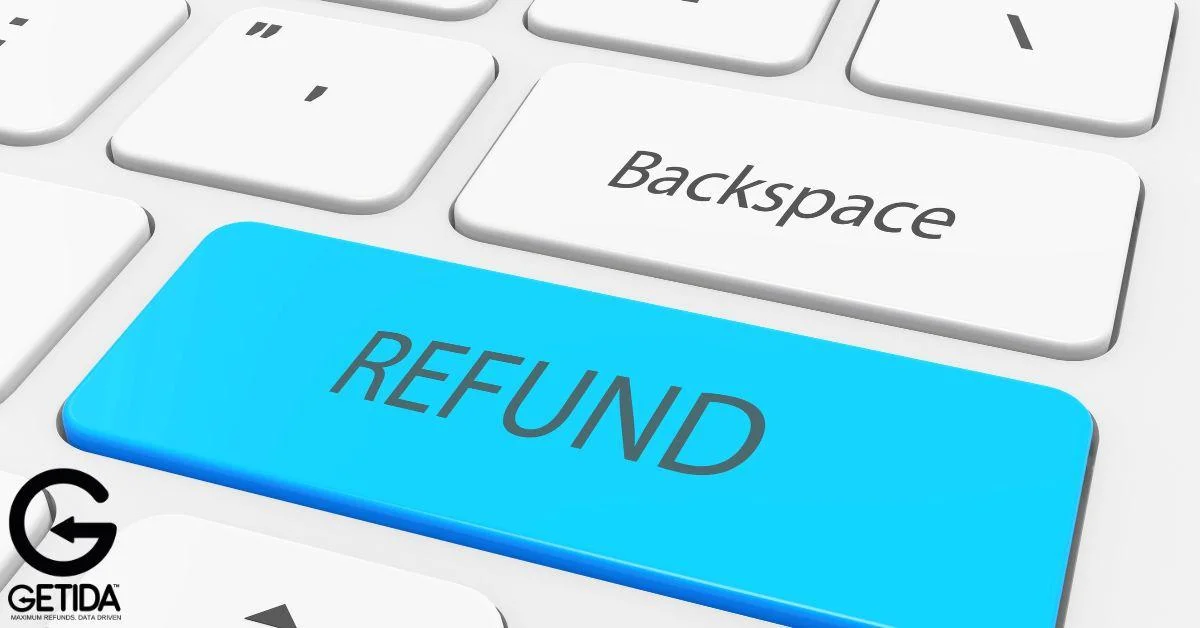 FBA Refund Services and Solutions
As you see all the potential areas to claim Amazon FBA refunds, you might be finding the whole thing exciting, but daunting. On one hand, you don't want to miss the cash to get money back, but you're probably not looking forward to taking on a heap of extra admin either.
If you are hoping to seek Amazon FBA refunds, there are a number of options available:
1. Independent FBA reimbursement: If it suits you and your business, you can submit FBA refund claims on your own. The key is to remember to complete a comprehensive Amazon audit to ensure you receive back all the money you are owed. Remember the value of your time as you file your claims and ensure that you are spending it wisely.
2. Virtual assistants: If your Amazon business is expanding, you may already be outsourcing compartmentalized work to a virtual assistant or two. Depending on the task this can save you time by delegating tedious tasks. If you choose to outsource Amazon FBA refund claims to a virtual assistant, you should take care in selecting a qualified candidate with a background in Amazon FBA reimbursement. If you give the virtual assistant access to your Amazon account, it is especially important to make sure they are someone you can trust.
3. GETIDA Amazon FBA refund solutions: Another option is to seek out the services of a company that specializes in Amazon FBA refunds. Though there are several options, the Amazon FBA reimbursement solutions offered by GETIDA are unparalleled. GETIDA begins by fully auditing the last 18 months of your Amazon account and identifying any discrepancies in your transactions. This saves you time and the relentless, daunting task of reviewing a heap of data. Plus, you can rest assured that none of your money will be left on the table.
Conclusion
Discrepancies are an inevitable part of any Amazon seller's life, and they come in a variety of forms. However, they need not be a frustrating experience if you take the time to choose the best approach to completing your Amazon FBA returns. This way, you'll get cashback in your pocket and keep your business on track.
GETIDA FBA Reimbursement
GETIDA (GET Intelligent Data Analytics) is a powerful software tool that examines the previous 18 months of inventory management transactions to flag errors eligible for FBA reimbursement. It is free to run the report.
It's also free for a GETIDA team composed of former experienced Amazon employees to file and follow up on reimbursement claims on your behalf. The only charge is a percentage of claims that are approved. And the first $400 of FBA reimbursement is free without charge.
Given the time and effort, GETIDA saves you so you can focus on running your business, it's a small price to pay to recover potentially substantial reimbursement of FBA errors likely to occur while handling your inventory management.