If you are a close follower of the Amazon Marketing world, you have probably heard about A+ content before. You might even be using it if you are a seller! However, before you invest a lot of time creating it and then find yourself without any significant impact, you need to know that there are some a+ content best practices that must be followed to have the most effective A+ Content and, therefore, the best performing product.

But first, let's have a brief recap!
A+ Content for Eco Nudge, a disposable dining set.
Do you know what's needed for A+ already? If you want to skip the line, book a marketing consultation with our team! It's free and you won't regret it. If you don't know much about A+ Content best practices yet, then keep reading.
What is A+ Content (EBC)?
A+ content is an awesome feature that allows registered vendors and sellers to highlight their brand story and product features in an outstanding, creative and engaging way! It is placed in the description of the product with the inclusion of high-quality images (or videos, if you're a Premium A+ Content user) paired with good text placement.
If you want a more detailed explanation of what A+ Content is, you can check this complete guide we made for you!
Why should you use A+ Content?
After reading that, you might be asking "why should I invest time and resources in these images?" And the answer is quite simple, yet impactful: not only can it increase your conversion rates, but it also gives a more professional image of your brand and product! By replacing the description text with varied (yet cohesive) images, you can create a deeper connection with the customers so that they feel more confident about buying the product.
Also, given that people usually pay more attention to images than text, if you detail the functions and use-cases of your product in the A+ Content, it'll be less likely that they return the item after buying since they'll have a better understanding of the product.
So now that you have a basic understanding of what it is, let's talk about the 7 unspoken, modern rules of A+ Content!
A+ Content Best Practices
1. Do an in-depth research
Don't use templates! A+ Content doesn't have one-size-fits-all. Even two items from the same brand might need different styles of A+ Content. In the end, you need to know the target to which you're aiming: what they like, dislike, and what you want to transmit to them. The main things you should be researching are:
Age: this is one of the most important; even if you're selling a product you consider 'genderless', you need to know what type of language you'll be using. You can't speak to a 60-year-old person the same way you would to a 20-year-old.
Gender: After you know the age, this is the next most important point, because men and women are usually attracted to different types of communication or content; this way you know if you're communicating correctly with them or if you have to change something in your strategy.
Marital status: Although you might not think of this one at first glance, it is really important; especially if there's a difference in data between single and married people. If the majority of your customers are single, for example, it could mean that they're young adults; and if the majority are married it might mean that your product is usually given as gifts.
2. The content IS the listing
Remember, this is something to make your product stand out from the crowd. The main focus of your A+ Content should be its pictures and only the necessary text. Something you have to know is that the listing quality is equal to the quality of the product. You might be selling something revolutionary, but if you don't advertise it correctly, people won't pay attention to it!
If you're using Premium A+ Content, don't miss the chance to use videos, infographics, or interactive content, because people usually prefer visual aid over paragraphs. The best investment you could make is in professional photography and professional videography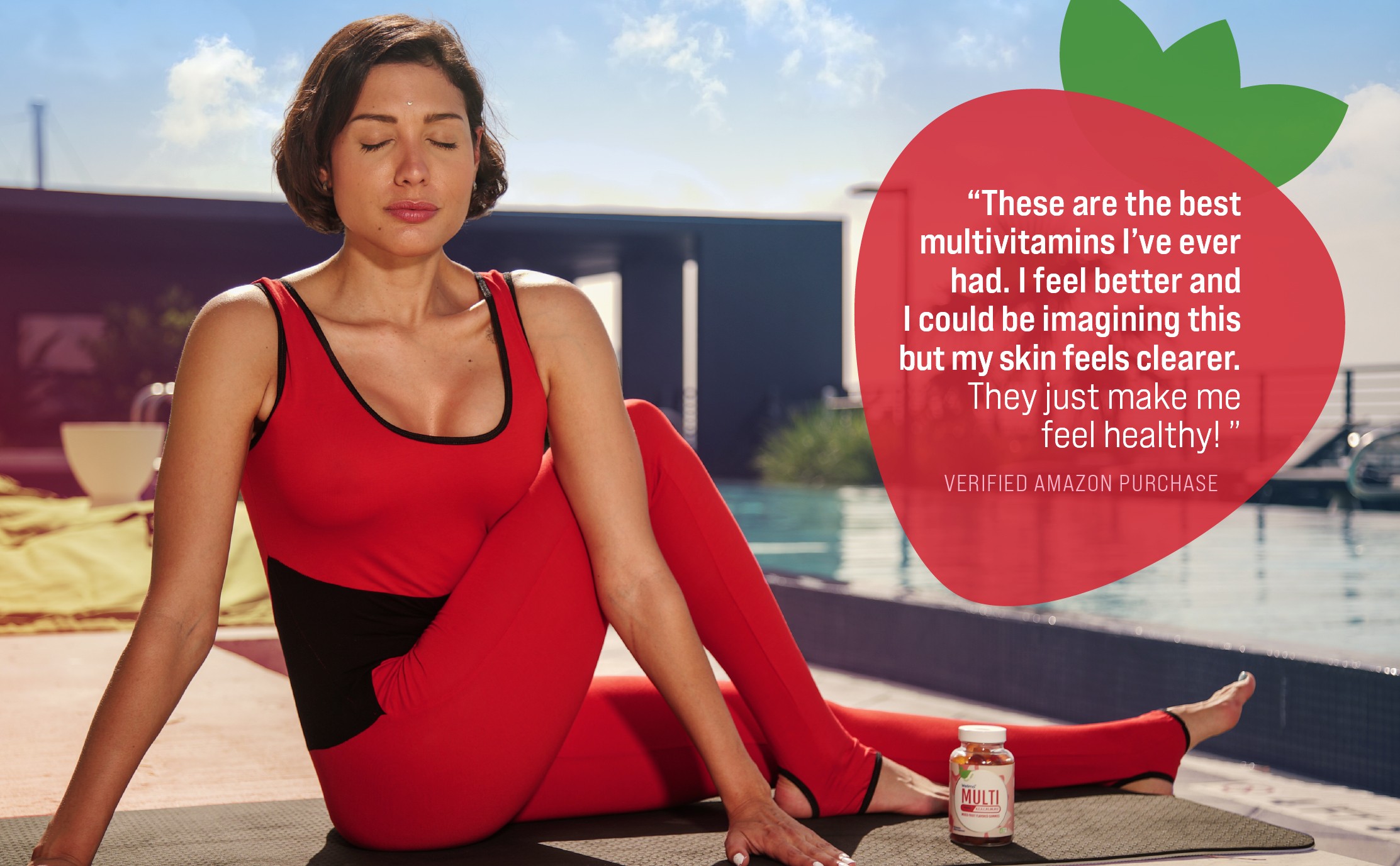 Part of A+ Content for Multi, from Wellmo
3. Speak to your client
Amazon indexes the text you put in your A+ Content, so it's useful for SEO. However, it's better to write the keywords, or key points, instead of making bulleted lists, since it speaks more directly to the clients. It also helps a lot if you use Alt-text when uploading the A+ Content since Google considers it and helps you better rank on the SERP.
4. Create an emotional connection with your customer
Something you always need to consider is that marketing isn't just selling a product, it's creating emotional connections with customers! You're offering a solution to a problem they might have and you want them to become loyal to your brand, so they keep buying from you!
You can talk about the history of the brand, what drove you to create it, how many years you've been on the market, or even talk a little about yourself, the Founder (if you make it with proper storytelling and aim to create a connection with the customers it'd be even better!).
You could also highlight the various uses of the product you're offering; its functionality, how it solves a problem anyone might have, or the different presentations and/or variations of your product. Another option is to put the awards your product (or brand) has won to give yourself more credibility.
Here's an a+ content best practices pro-tip: If you can, do cross-promotion with other items from your brand! It can help them perform better too, and increase conversion rates.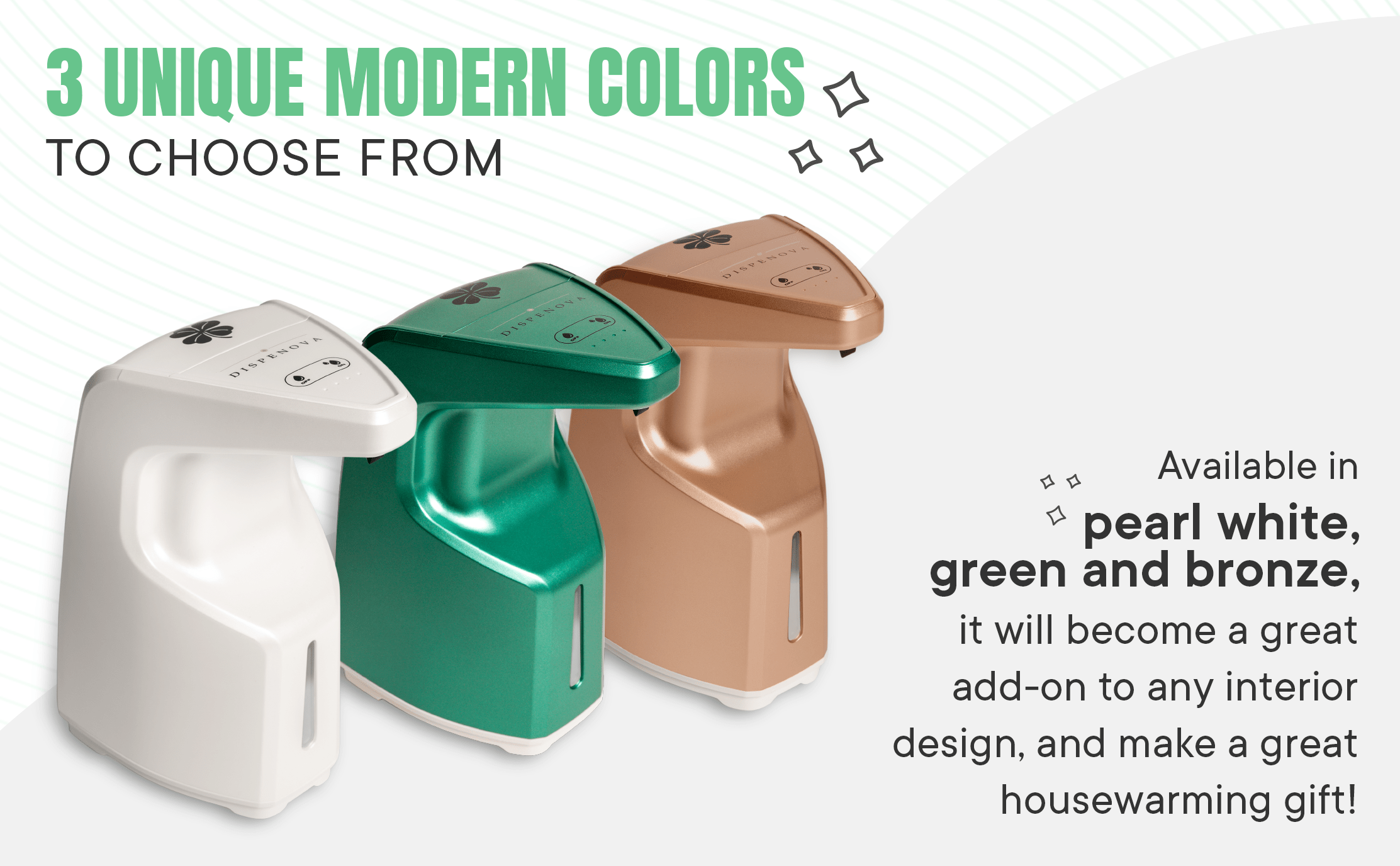 Cross-promotion between Dispenova's three different presentations
5. It's not a matter of filling space, but of leaving a lasting impression
Even in the free version of A+ Content, you have 5 modules to publish. Take advantage of that space! Don't reuse images; tell more about the product or the brand instead. You can also try using testimonials, sometimes Amazon approves them. If you try to recycle pictures that are already on your listing, people will most likely ignore them, and you will lose the opportunity to make a good impression with it and make your listing convert.
6. Keep it mobile-friendly
Every day, more and more people buy from their phones. Don't miss the opportunity to impress those mobile customers and increase your conversion rate even more; think of them when creating your A+ Content so they can also have the experience and, ultimately, boost your conversion.
7. Experiment with the A+ Content
Amazon offers a function to compare two styles of the same listing, called "Manage your Experiments", this enables vendors and sellers to A/B test their product and know which one connects best with their audience.
However, there are also other tools such as PickFu, an alternative that allows you to run a poll with 50 (or more) anonymous recipients of different ages, gender, and race, where they can choose which option resonates more with them. You can even do this before publishing your A+ Content; that way you can ensure you'll have the best results from day 1 after you update your listing. If you want to know more about it, you can check it here (link to how to know if my a+ content is working)
After reading all of this, you may have some questions regarding A+ Content best practices. Feel free to leave them down in the comments!
Now, if you want to make sure your A+ Content is excellent and boosts your product sales, don't hesitate to reach out to our team, you'll get a marketing consultation for free!