Keeping up with consumer trends is essential for every eCommerce business. Ignoring them can ruin your business while listening to them might make you find out great opportunities. In this eCommerce marketing guide you will learn 4 consumer trends that you need to be aware of: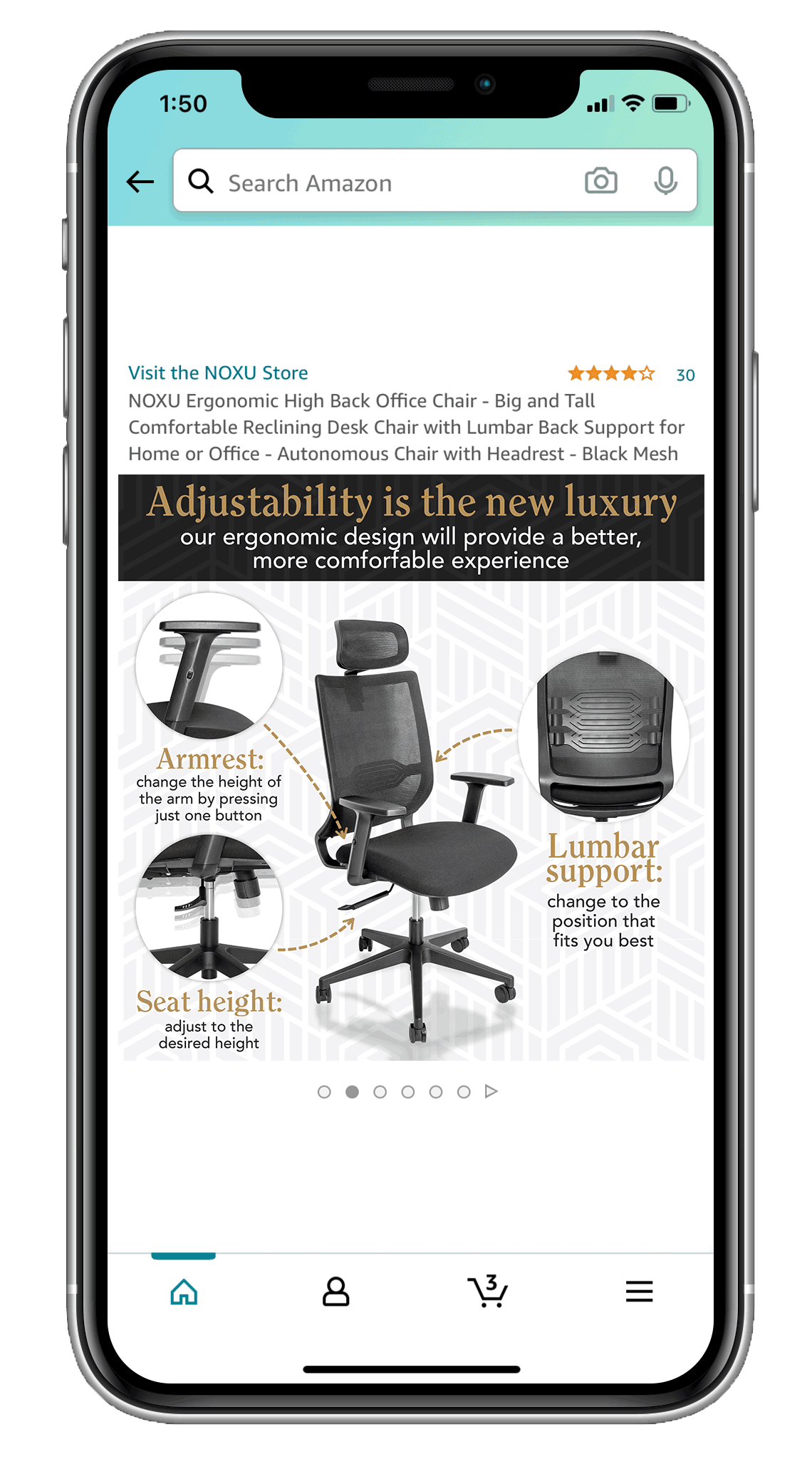 1. M-commerce
This pandemic has definitely accelerated online shopping, just in months e-commerce has achieved what would've taken years under normal circumstances. A lot of this growth we have smartphones to thank for, in fact, Insider Intelligence predicts m-commerce (which is the process of purchasing online through a mobile device) volume to rise at a 25.5% compound annual growth rate from 2019 to hit $488.0 billion, or 44% of e-commerce, in 2024.
These conditions are the ones we must take the most advantage of, as there won't be a time when users are consuming more time on their phones than now.
What can you do? To enhance your mobile experience, everything must be clear and easy to understand. Make sure you showcase your product with beautiful infographics, videos, and product photos that will explain the use, composition, and any other features that might help in the user decision-making process.
2. Video Marketing
Videos never go out of style, and we can't stress this enough to our clients: you NEED a video for your listing, if you don't believe us, just read this recent Case Study and success story from one of our clients with the video we created for him and you can see above.
Media content only adds value to your websites or listings and shows that you really care about quality when it comes to creating and selling products. Let's also remember that videos will tell your story and they will also answer any questions in a straightforward way that will save your potential customers time and research.
Here's an example of how one of our clients got a 7.36 Return on Advertising Spend thanks to the usage of a high-quality video
What can you do? Invest in high-quality video production, get advice from experts about what works, and hire professionals who will treat your products as their own!
3. Visual Commerce
Visual Commerce doesn't just mean good, clear images, but also communicative, beautiful, organic images throughout your entire store that invite users to engage with your brand.
The best way to ensure your shoppers will fall in love with what you're selling isn't just putting an image out there, but something that feels real. We love working with lifestyle images because even if it includes a model or not, it puts the product in a better context than a simple product image.
What can you do? Just as the brand NOXU reached out to us to create imagery that showcases their Ergonomic Office Chair in a beautiful way all through their Amazon Storefront, you should consider investing in content that showcases your product in a real-life scenario and has humans interacting with it.
4. Connection
There's one thing we need to remember always: we are not just shoppers, clients, sellers, creators, etc. We're humans, and there has never been a more important time to be and feel connected to others, even if it's someone on the other side of the computer.
While selling online, we need to make sure our potential clients feel like they are purchasing goods or services that will actually work, and sometimes a short conversation will give them that little push they need to make a decision.
What can you do? Experiment with new platforms or formats! From how-to videos to tours around the store, even customer experience stories that can help them feel safe and confident in their decisions.
Make sure your customer service agents are ready to sell and up-sell while giving your clients a peaceful, professional (and even fun) experience that will have them recommending you to all of their friends.
If you found this eCommerce marketing guide useful, make sure to stay on top of the trends to make this a successful year for both you and your clients! And, there's one thing you can't forget about: keeping your visuals beautiful, so they will sell your products for you, so contact us now and get a free marketing consultation where we will discuss how you can make your listing stand out from the competition.