As an Amazon Seller, the goal is to always stand out from the competition to generate more sales and get more customers to convert. How can you achieve that? Well, we've given you a couple of tips on how you can improve your Amazon Listing already, and you can read them here.
But as we mentioned in our article about Dynamic Content, it's an era of video, and your Amazon Listing is no exception.
In a recent interview on the podcast "Follow The Data", Kyle Goguen, owner of Pawstruck and Amazon Seller said that since he got into Amazon's Beta Program, he could observe growth in his Amazon Retail by adding videos to his listings.
His growth statistics included: 53% more revenue, 34% conversion rates from other Amazon Listings, 32% transactions and 15% higher order values!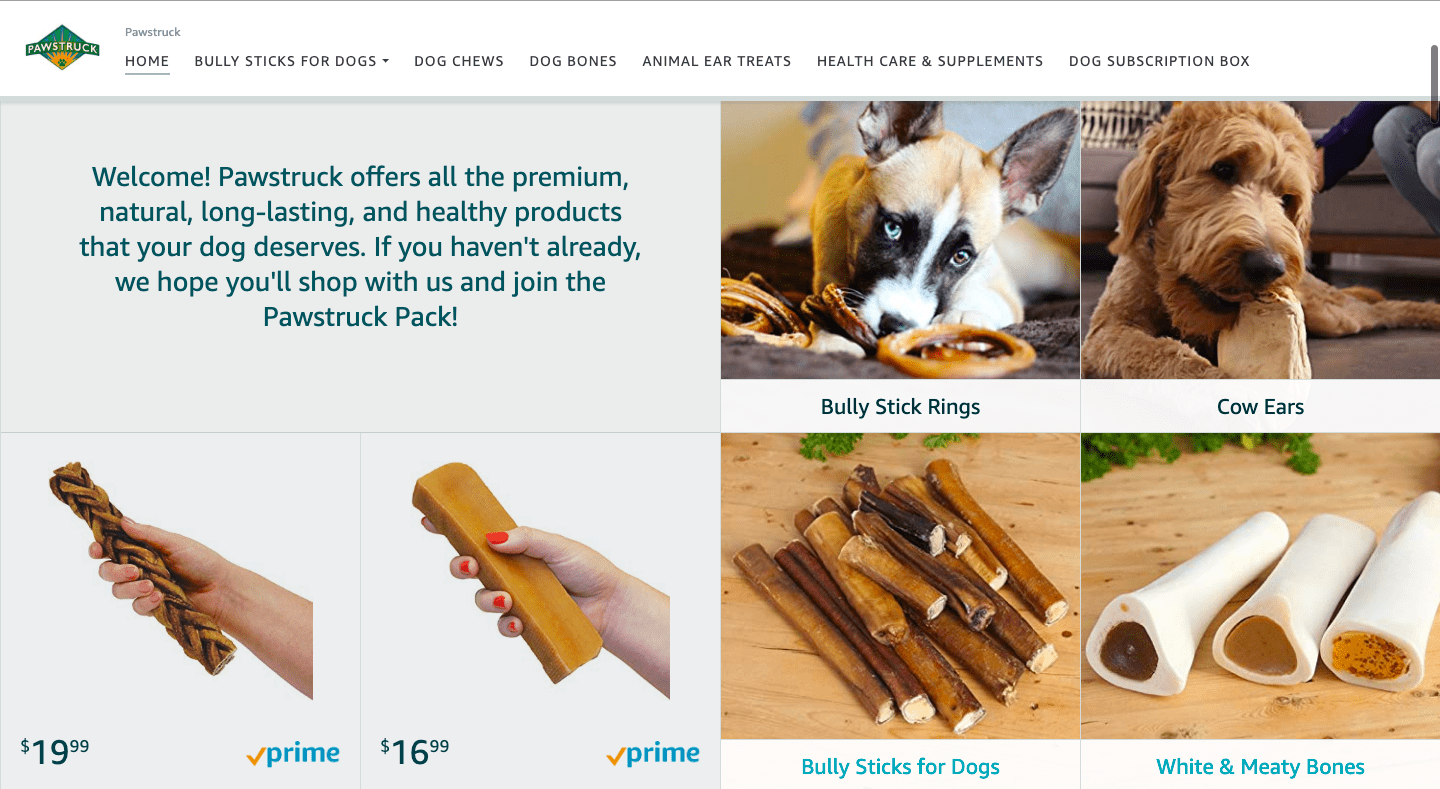 How did he do it?
Videos have the ability to tell your potential buyers much more about your Amazon Product than static content such as photos and infographics – an image can only do so much. By seeing the product being used by a real person in different scenarios, viewers engagement generates trust and that's where your statistics start to go up!
However, it's not just about trust, but also about making an informed decision. Your product's description might explain very well how it actually works, but many people don't like or too lazy to read, and that's where a video for your listing comes handy once again! You can tell your viewers how your product should be functioning, and how it can help them in just a few seconds.
Yes, video production requires an investment, but knowing you could return it within a couple of months, wouldn't you consider it twice?
Now that you have a proof that videos help you grow your Amazon brand, you might be wondering what types of videos are best to do that?
We analyzed Pawstuck listings to find out a secret formula. Here's what we found:
1. Lifestyle setting
Each and every one of Pawstruck's listings has a lifestyle video that shows a healthy dog enjoying their products, while the owner is right by his side, happy to see him chewing away!
Whether it is running at the park, chewing in the living room, or just asking their owners for a trait, the videos always imply that your dog is happier and healthier because of Pawstruck.
2. Product features
On all of the videos, Pawstruck makes sure to promote product features by mentioning the ingredients: "All made with natural ingredients and no preservatives" "Slow roasted for more flavor" while showing the freshness and quality of their products.
In addition, they state product benefits: "Completely digestible" "They help to naturally clean the plaque off your dog's teeth" so they're not only selling their product, but they're also selling what we could call a "healthy lifestyle" for your loved ones.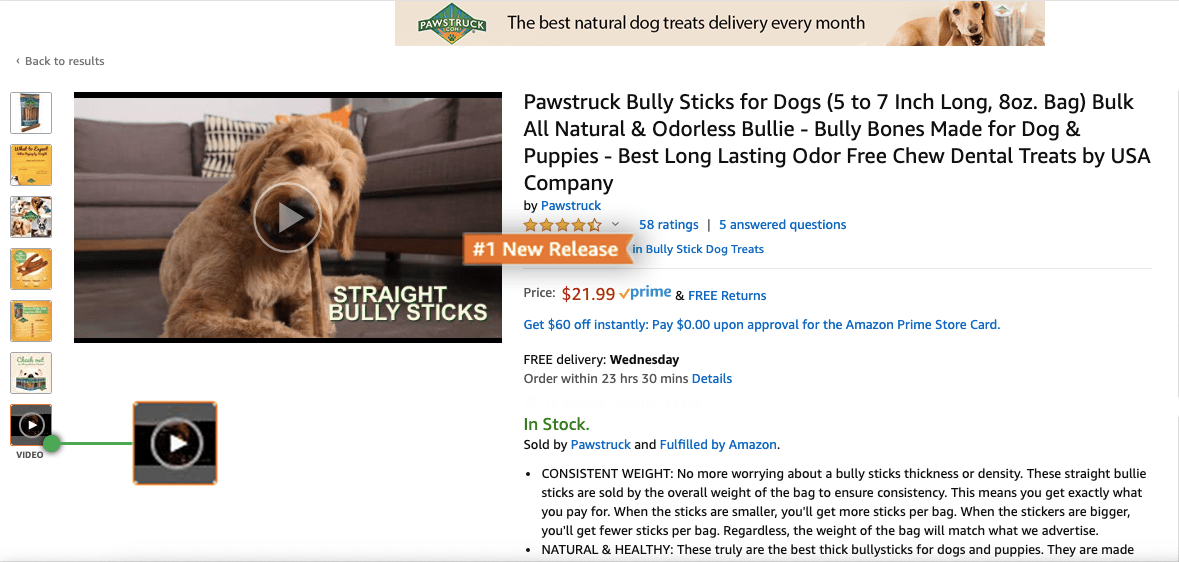 3. Different targets
Though most of their videos have the same woman as an actress, we see different breeds of dogs, some smaller and some bigger. Why would they do that? Because we make a purchase decision when something resonates with us personally – our lifestyle, making it easier for us to imagine using or consuming it.
By having different breeds in their videos Pawstruck targets different dog owners at once.
4. Adapting the length
One thing Kyle mentioned in the interview, was that they look to make longer and shorter versions of their videos so they can use them in multiple ways, be it ad campaigns on social media, listings, reviews or automatic email responses.
And we can definitely see this feature on their listings, right at the thumbnails (long version), all the way down to the recommendations (shorter version) and also on their Amazon's Vendor Page (longest version).
To wrap it up, thanks to this podcast, we've learned from one successful Amazon seller that there are strategies to follow if you want your brand to grow continuously. And one of the best and fastest ways to do so is by adding videos to your listing.
To start working on the video content strategy for you Amazon listing, contact us here.